PROGRAMS
LANES programs teach character, leadership, morals and values, social conscience, and spiritual awareness. We believe these qualities will serve our participants for the rest of their lives. LANES currently offers the following programs.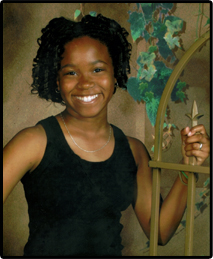 MIDDLE SCHOOL GIRLS WEEKLY SESSIONS and PIZZA PARTY
Middle school girls gather for weekly inter-active self-esteem building with character development sessions. These sessions cover a variety of topics and address issues most teen girls face. They provide a forum for girls to bond with each other, seek answers to life's difficult situations, and express themselves in a supervised, structured environment. The weekly sessions are free and include dinner.


HIGH SCHOOL GIRLS BI-WEEKLY SESSIONS
High school girls gather bi-weekly for leadership development and life after high school graduation preparation workshops. These workshops are designed to allow high school girls an opportunity for candid discussions about respect, self-discipline,
self-control and decision making skills. They include guest speakers and career development. The sessions are free and include breakfast or lunch.


GOSPEL CHORALE
LANES Gospel Chorale is a group of middle and high school girls who use musical training and performance to grow in faith and build character and
confidence. They perform at LANES special events as well as invited programs and community events.


EXPRESSIVE ENTOURAGE
A middle school girls book club. Middle school girls that participate in the weekly sessions are given fictional novels and autobiographies to read and come together once each month for group discussions, interactive activities and applications about the books. The books are chosen by the club's facilitator and must have a positive message or reinforce the morals and values instilled by LANES. There is no fee to join the club and dinner is served at the discussion sessions.

SPRING BREAK TRIP WITH COLLEGE AND UNIVERSITY TOURS
Annually during Orange County Public Schools spring break, LANES sponsors an out of state trip. The spring trip offers an opportunity to travel outside of Central Florida, tour Colleges and Universities, visit historic sites and museums, and provides exposure and new experiences for the participants. Fees are charged to offset the cost of transportation and hotel accommodations.
EVELYN PITTS DALLAS

MEMORIAL SCHOLARSHIP LUNCHEON




An event established in memory of Evelyn Pitts Dallas, the mother of LANES founder and director.

Mrs. Dallas was a retired educator who taught at Phyllis Wheatley Elementary School in Apopka for 28 years.

She was a member of the

Florida A&M University Alumni Association and the Orange County Classroom Teachers Association. She was also a member of Greater New Hope Missionary Baptist Church in Orlando under the leadership of the late Pastor R. W. Wiggins. Mrs. Dallas is greatly missed by her family and friends.

Annually during the luncheon LANES founder and director awards scholarships to its high school seniors and alumnae.
Since 2005, LANES has awarded $108,850 in scholarships to its high school seniors and alumnae pursuing higher education after high school.